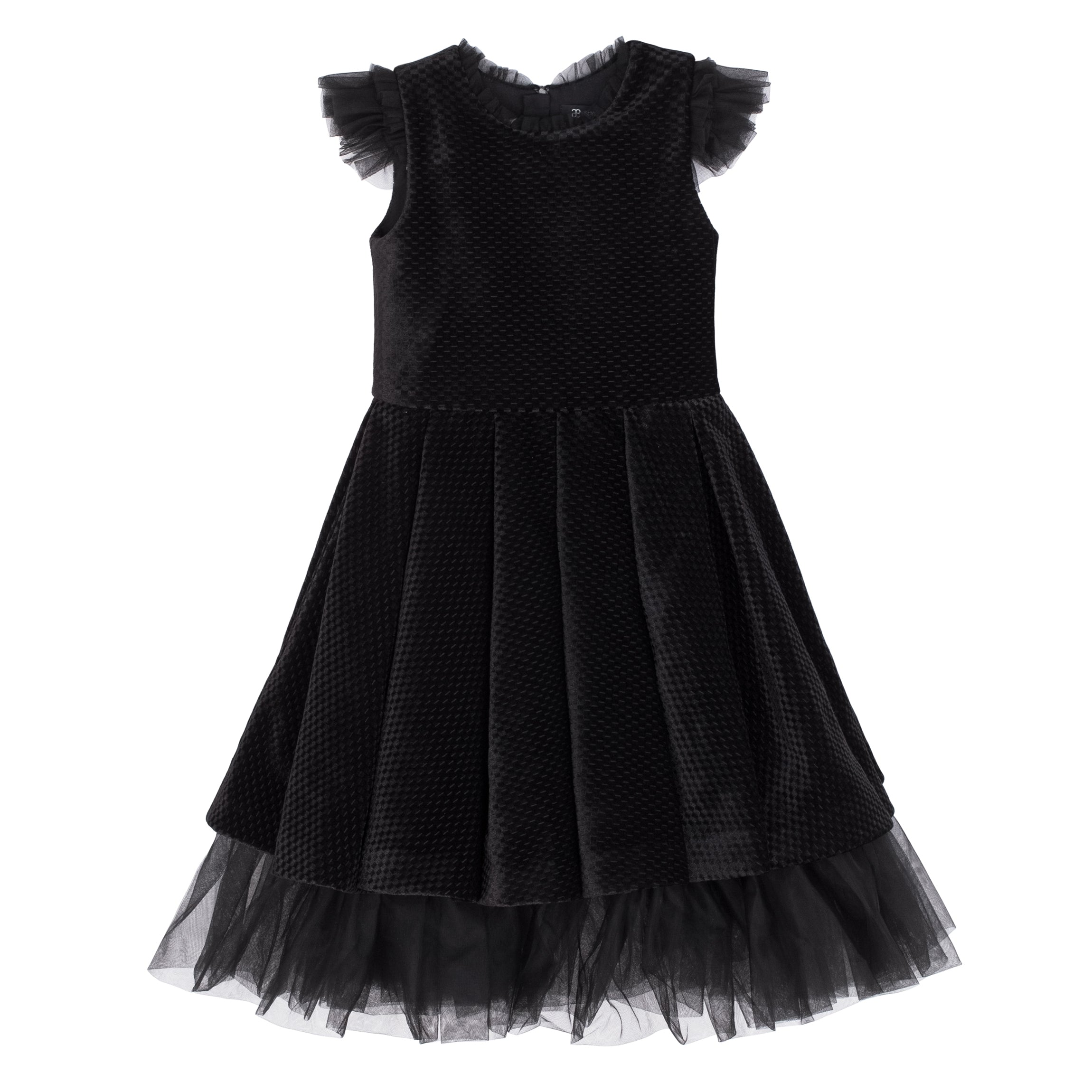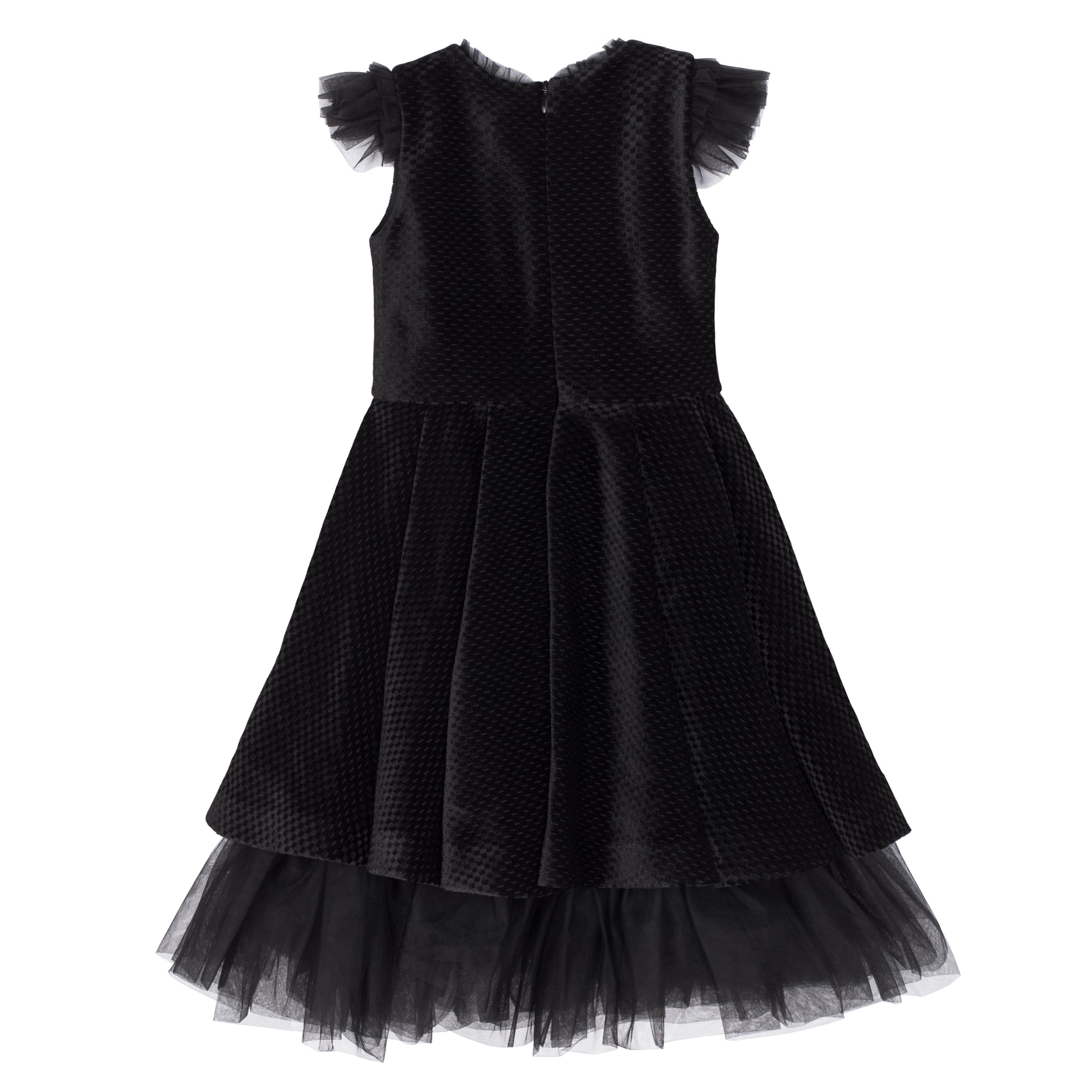 Brosh dress
Looking for that perfect evening event look? Then here you go. The Brosh Dress is the best choice for a special event.
This dress is modular and has a few different options. The sleeves are modular you have the option to have tulle sleeves (which comes with the dress) or detach the tulle from the dress easily by zipping off and the length is modular as well you could choose to add an extra piece buy purchasing the item Modular Tull Skirt separately.
Link to the Modular Tull skirt
COLOR: BLACK
FABRIC: VELVET, 100 % POLYESTER, LINING- 100% COTTON
Delivery:
הזמנות בישראל מוחלפות או מוחזרות  בחינם ובתוך 48 שעות בלבד!
All regular orders  will be processed after payment as fast as possible and will be dispatched to our carrier within 1 - 2 working days.
 Returns:
If for some reason you were not satisfied with your purchase, you have the opportunity to exchange or return your goods within 14 days after arrival. Please e-mail us at returns@ustabelle.com , add the order number and indicate the reason for the exchange or return. When you would like to exchange an item, we can then also immediately reserve it for you, to prevent it from selling out during return transport.
When we have received your return goods, we will notify you by e-mail and Ustabelle will refund your purchase price of the returned products.  When you originally payed by PayPal, you will also receive your return payment at your PayPal account, as we are not able to send your money to a different payment account. This also applies for bank transfers, credit card transfers, coupons, etc.
ALL RETURNED ITEMS MUST BE NEW,  UNWORN AND UNSTAINED WITH TAGS STILL ATTACHED 
* Return conditions are that the product should be complete and unused (with added price tags / hangtags, luxury packing etc.) , in perfect condition and in a firm, closed and clean packing. You are not obligated to use the original parcel though.
Items on sale may not be returned.
Just send us the item you want to return and after receipt of the goods we will refund you your original payment of the returned item(s), within 10 to 14 working days .
* The shipping costs of returning an item are from your own account.
* You are responsible for your own return parcels; Return or exchange items which are lost or damaged during transportation will not be compensated / refunded. You should claim these costs at the transporter (insured transport required).
* If the item is defected the shipping cost will be paid by Ustabelle.
* Please always conclude a (copy of the) return form (see invoice) in every return and/or exchange parcel.
* For exchange / return  please always mention RETURN (big letters please) on the outside of the parcel ànd mark the RETURN box on your customs declaration form. This is to avoid import duties . Return or exchange parcels without these RETURN notice and with customs charges, will not be accepted and or payed by Ustabelle. All customs charges are from your own account.
Address for Returns / Exchanges (preferred address)
Ha'Oman 20,
Netivot,
Israel 8771301
Quality  guarantee:
We are committed to providing Ustabelle's items with the best quality. If there is any defect that you discover when opening the package please send us an immediate email to customerservice@ustabelle.com with the order information and a picture of the defect and then follow the Return instructions above to return the defective item.